Date: 28.07.2022 — 04.08.2022
Beginning: 19:00
main screening event: 28. 7. from 7 pm, etc. gallery, Sarajevská 68/16
online screening: 28. 7. – 4. 8. 2022
The screening presents the works of contemporary Czech-based and international artists that use elements of the fantasy genre. The selected works show imaginary fantastical worlds and mythological creatures, whose aim is not to escape from reality but to reveal the globally burning questions and the crises of today. The positioning into fictional worlds, the work with memory, history, and ritual, or the revision of the meaning of "monster" – this all used as a tool of emancipation, which brings new perspectives and initiates a reassessment of the current state of the world.
How to Embrace a Monster? The Importance of Fantasy in Contemporary Visual Culture
(Tina Poliačková)
Patricia Domínguez: Madre Drone (2019–2020)
Masha Kovtun: The Song of First Love (2021), The Beautiful Far Away (2021)
Léa Porré: I Call to the Creatures of the Deep (2022)
Anni Puolakka & Alexander Iezzi: Refusal (2017)
Anna Slama & Marek Delong: Everything is You (2020)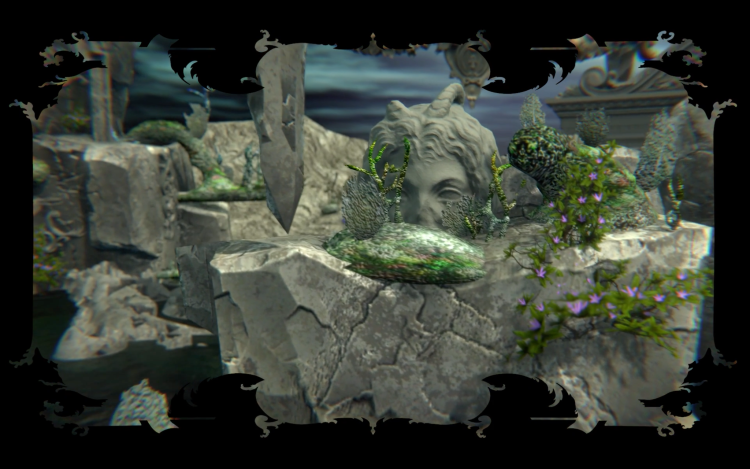 Léa Porré, I call to the creatures of the deep (2022)
curator: Nela Klajbanová
author of the essay: Tina Poliačková
production: Anna Davidová, Tomáš Kajánek
graphic design: Nela Klímová
The project is financially supported by the Ministry of Culture of the Czech Republic and Prague City Hall.